If I may, I think Melbourne is having a bit of a
Bedknobs and Broomsticks moment.
Over the weekend I was perusing other blogs and I came across a
post
at natthefatrat.com.
It compared the fashion of When Harry Met Sally with today.
Well I never! I have most of the relevant items in my wardrobe scoured from Op shops or Mum's cupboard or ASOS.
And now, I think Melbourne is having a Bedknobs and Broomsticks Moment.
The one where the children are taken from London to get some
Fresh Country Air with the
delightfully crazy Miss Price.
Who is a wannabe witch.
This is particularly fitting with the relentless Hipster-esque-we-go-to-Melbourne-Uni-but-we-look-like-we-live-on-the-streets thing Melbournites have going on at the moment. The layering! The wintery maroons, browns and charcoals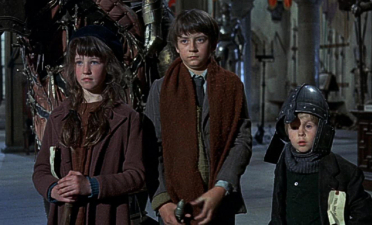 the urchins in Nobs and Sticks
Yes this velvet blazer is on a man and not Carrie but still!
The details of a little scarf and a necktie and a tiny cap
2012 Top Man suit
ASOS man- is he a war-torn child of 1940s England??
Tell me these specs aren't Smith Steet to a T!
Ms Price in another time wearing J-Crew- is that you?
Bedknobs shoes.